Multiple Payment Methods
Make it easy for customers to pay you.
Fortifi has partnered with leading payment providers so you can provide a solution for every situation.
We made getting paid simple by partnering with leading payment providers.
Create a seamless customer experience by utilising a range of innovative payment solutions. Make customers happy and get paid sooner with Fortifi's simple to set up and intuitive platform.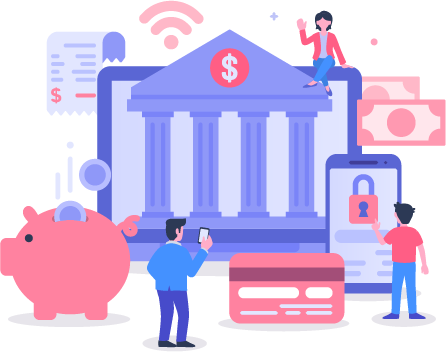 Receive online payments instantly, from anywhere in the world.
With popular payment gateway integrations such as Stripe, Authorize.Net, Paypal and Paysafe, you can quickly and easily start accepting payments.
Intelligent Payment Routing
Reduce payment rejection by using Fortifi's merchant routing tools.
Increase your online conversion rates by setting up simple or complex rules on how to route payments, ensuring the best merchant account is chosen dependent of the currency and cycle type you are charging.
Online Card Payments
Quick and easy for a better customer experience, accept payments by card using our integrated payment gateways, including Visa, MasterCard, American Express and more.
Secure Card Storing
Store customer cards in Fortifi using our secure encryption process to ensure you meet with PCI compliance.
Using tokenization and encryption, Fortifi never holds full card details, giving you peace of mind that your customer data is protected.
Cascading Merchants
Fortifi Billing performs automated failover to secondary merchant accounts, if your primary account is down.
With Gateway configuration policies, you get as much flexibility in your billing process as possible. Define as many merchant accounts as you want, and Fortifi will cascade through them until payment is completed.
More Ways To Grow Your Business
Order Management
Manage your orders with Fortifi Billing's feature rich set of tools that ensure you get paid on time.
Subscription Billing
Increase customer lifetime value with a full suite of intuitive tools to support multiple subscription cycles.