Optimise your marketing to drive traffic and revenue
Manage and track your marketing to take full control over your traffic to maximise every campaign.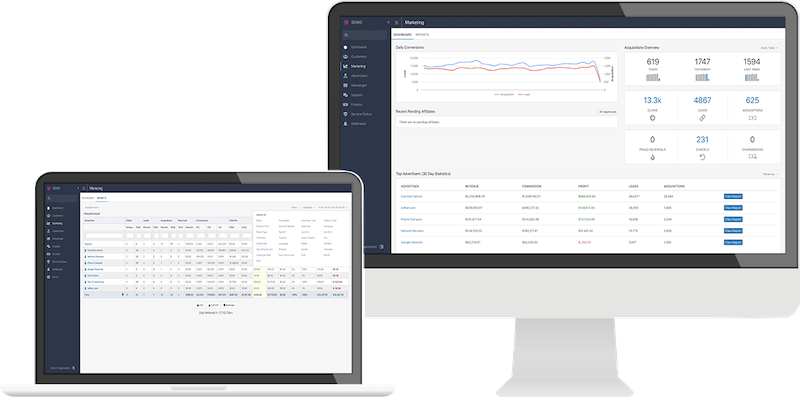 Take your performance marketing to the next level
Whether you are an affiliate manager looking to track and optimise your programmes, an advertising agency looking to validate your data, or a marketing manager looking to take control of your in-house campaign performance, Fortifi Marketing has a solution for you.
Fortifi's superior link tracking capabilities give your marketing team the competitive edge they need to develop effective campaigns and to get a full view of the customer journey.
Manage Your Affiliate Marketing Programmes
Affiliate Management
Manage and grow your affiliate marketing programmes from one intelligent platform.

Superior Fraud Detection
Protect yourself against affiliate fraud behaviour with a range of innovative tools to give you peace of mind.
Optimise Your In-House Marketing Campaigns
Measure Marketing ROI
Create trackable links that you can use in your marketing campaigns to measure return of investment.
Marketing Campaigns
Manage and review the performance of your marketing campaigns with Fortifi's superior link tracking capabilities.
" Fortifi gives us the information we need to be able to optimise our marking to the next level. Providing unparalleled data to allow us to run efficiently and profitably. "
Ian Leighfield, My PC Backup
More Ways To Grow Your Business
Fortifi CRM
Store your customer data in one central hub to get full insights into your customer journey.
Fortifi Messenger
Keep in touch with your affiliates and send targeted email campaigns to your contacts.