Maximise revenue with a powerful billing platform
Sell more and reduce costs with Fortifi's built-in tools to optimise your payment process.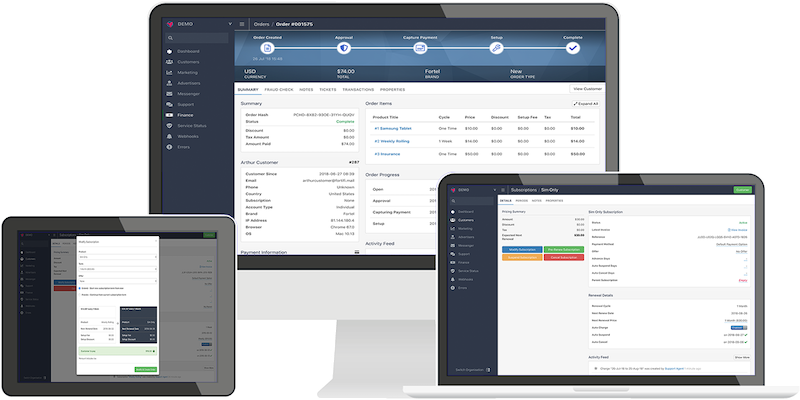 Billing doesn't need to be complicated
Eliminate the time wasted on manual entry and chasing up late payments with an online billing software with your business in mind Handle your operations at a global scale and simplify financial management with easy to use automation tools, invoice creation and insightful reporting in Fortifi Billing.
Fortifi Billing is designed to handle every payment type, from subscription billing cycles to one-off payments. With additional tools such as fraud detection, invoicing, product management and order progress tracking, Fortifi gives you everything you need all from a single powerful platform.
More Ways To Grow Your Business
Fortifi CRM
Store every bit of information on your prospects and customers in a single centralised hub.