Segment your email campaigns
Personalise your email campaigns with Fortifi's advanced targeting tools so you can deliver the right message, at the right time.
Why Should You Segment Your Email Marketing Lists?
Not all your customers are the same
By sending the same email to every single contact on your mailing list, you are assuming that every individual responds to the same messaging.
Your customers have very different problems and how you provide solutions to those needs will be different. By grouping contacts into different segments, you can create more targeted and personalised communications.
Achieve better results
There is plenty of research out there to show that segmenting your emails can drive up to 18 times more revenue than simply blasting emails to all your contacts.
Email marketing software makes segmenting easy. Define what attributes you wish to segment by and start seeing the results of more personalised and targeted emails, with higher open and conversion rates.
Segment your emails to see maximum engagement and results
Dynamic segmentation features
Say goodbye to manually adding and removing your contacts between lists.
Using the latest automation technology, when an email is sent out in Messenger, Fortifi only sends to contacts which match the criteria of the campaign.
Save yourself valuable time to get back to the more important things.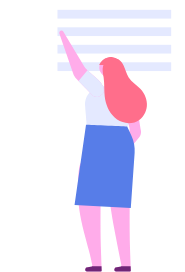 Schedule content at the right time, every time.
Whether your highest open rate is at 1pm, or 6am, Fortifi makes sure your email gets there when you, and your customers want it.
Use Fortifi Messenger Reporting to help you determine the best time to see the highest possible engagement with your customers.
Endless segmentation criteria
Segment your emails based on customer actions, personal preferences, order history. demographics and more, to create the most personalised and memorable email campaigns possible.
More Ways To Grow Your Business
Create Email Campaigns
Create and deliver memorable email campaigns that are personalised and unique.
Autoresponders
Set up an onboarding and welcome process with automated and scheduled autoresponder emails.